Sothys specialist delivers fast and free at home. High quality at a competitive price. Delivery in Belgium.

The most experienced Sothys skin therapist in the Netherlands now also offers Sothys products through the webshop. The online skin care web shop for consumers with the best advice and good prices to order your Sothys products online quickly and easily. Sothys skin care products have been a success for more than 60 years. Sothys has always remained true to the identity that shaped her. The Sothys skin care products are only available at the best beauty institutes.
Schoonheidscreme (part of Salons de Bock by-miranda) now offers you the possibility to buy all skin care and beauty products from Sothys online quickly and cheaply in our webshop.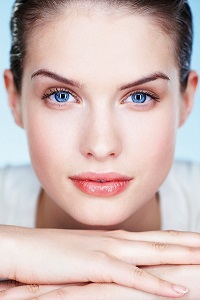 As part of Salons de Bock by Miranda, we have been selling Sothys products for many years and we are one of the largest suppliers in the Netherlands and the Benelux. Salons de Bock by Miranda is one of the most experienced beauty salons and skin therapist in the south.
The success that I have achieved in the past 28 years is partly due to scientific developments in the field of skin care by Sothys. The unique formulas that have been developed in research laboratories, combined with specific treatments and massage techniques, ensure maximum results with our large number of international customers. These luxurious treatments that put the customer and her well-being at the center are developed in every detail by Sothys and carried out by us. It is precisely by remaining faithful to the well-known formulas and at the same time developing new solutions that Sothys gives the power and important top positions in the changing world of beauty and skin care in particular. There is a suitable solution for every skin type and skin problem.
For Sothys products and treatments, beauticians and skin therapists work with products that are stronger than the average products you buy for home use. But Sothys also has products for home use that support the results of the treatments. You can order these skin care products here in the online webshop.
The scientific tests done by independent institutions have demonstrated and proven the efficacy of skin care products and treatments. These tests were performed both in vitro and on humans and NOT on animals. All skin care products have therefore long been recommended by the Proefdiervrij association.
It gives you a fresh and radiant appearance, which gives you confidence and is of great value to feel comfortable. Every person must allow themselves that.
DIGI-ESTHÉTIQUE® is the core of the Sothys programs. To increase the effectiveness of your treatment, Sothys has developed the Digi-Esthétique® method, a combination of acupressure, modeling and drainage. Digi-Esthétique® is a real key to well-being for body and soul. You will be immersed in a state of deep relaxation and the organism will be revitalized to improve the circulation of energies and the uptake of active products. Since the products are very specific and must be applied differently for each person, we therefore always recommend that you consult an official Sothys specialist before you use the products. Contact us for the correct addresses.
If you have any questions about our skin care products or treatments, please contact us. I will gladly answer your questions and of course advise you on the use of Sothys products.
Dear greetings, Miranda de Bock.