Posted on
By Sothys Australia and Miranda de Bock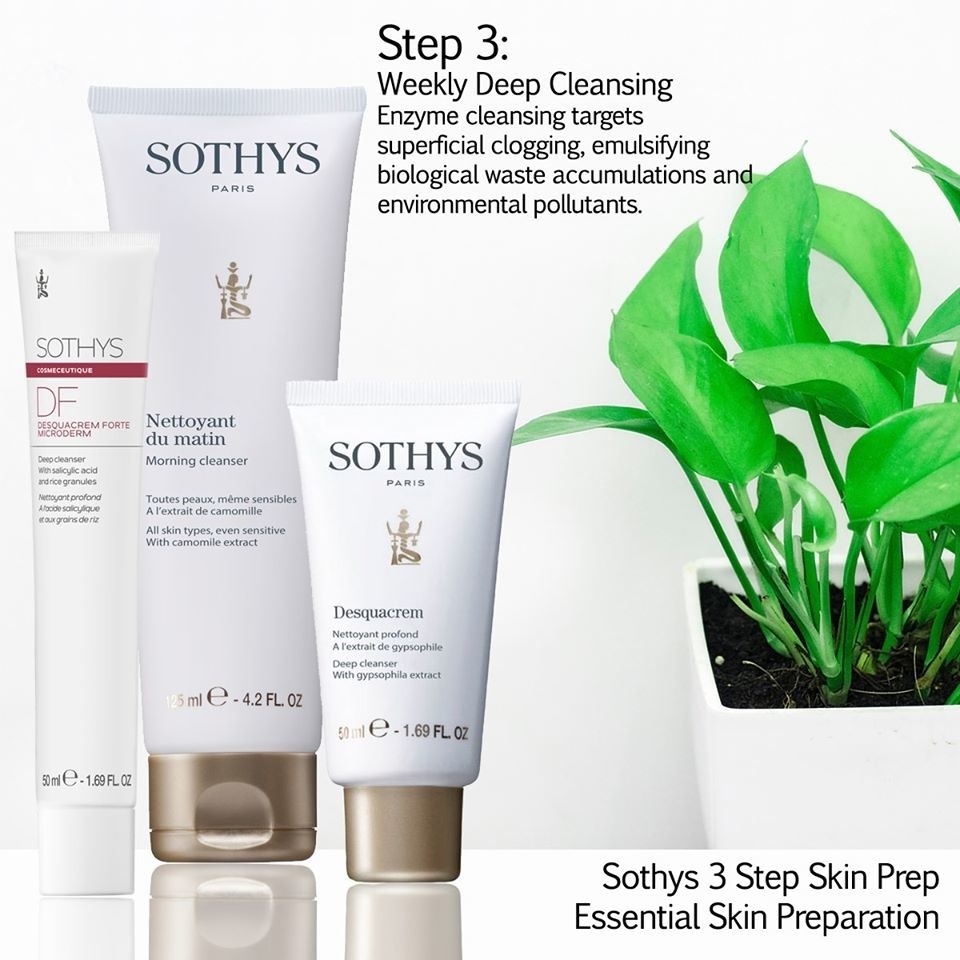 Sothys has varied products to clean your face, there is one or a set of solutions for all skin types and skin problems. Daily, weekly and / or temporary routines at home ensure the optimal result. From gentle cream cleaning, to gentle exfoliating cleaning with rice grains or clay to even more active products with, for example, Salicylic Acid to efface the pores and the dead horny layer.
Facial cleansing at home.
Clean your face skin well at home. Removing the dead horny layer, removing the dirt in the pores, ensures that your daily care products can work even better on your skin and a maximum result is achieved. Your skin is stimulated to produce new skin, and the absorption of the active ingredients such as Hyaluronic Acid-Vit-C-Peptides-Algae and so on penetrates deeper into your skin.
Your skin feels soft again and gets a fresh color.
You can find the products in the webshop
Essential skin preparation.
Maximize your skincare and improve results with the Sothys 3 Step Skin Prep!
Step 3: Weekly deep cleaning
Enzyme cleaning targets superficial clogging, emulsifies accumulations of biological waste and environmental pollutants.
Choose your Deep Cleanser!
A mild, daily chamomile enzyme cleanser that targets superficial blockage in drier or sensitive skin types, or
A deep biological cleansing product to digest oily secretions and soften hardened waxy deposits in normal to oily skin, or
An intensive deep pore cleanser with 2% salicylic acid and rice microbeads to unclog clogged skin and brighten premature skin aging.
How to use?
Use 1-3 times a week after cleansing or exfoliating. Use a small amount (1/2 ml or a measure of peanut) to spread the product all over the face and neck area. Massage with moist fingertips for 1 minute with firm circular action. Then leave it on for 2-3 minutes. Emulsify with damp fingertips to return the product to the skin surface. Use lukewarm water several times until the skin feels free from the product.
Do not hesitate to ask your Sothys beautician for advice. She can advise you which products best suit your skin's needs, of course via our email address
Exclusive in Sothys Clinics and Spas and here in the webshop